Can you think back to the days without a mobile phone? Seems like the dark ages! That is how the world thinks of a business today which does not have an online presence or a website. There are 138 million[1] searches every hour, using google alone! Can you afford to be not found?
However, you cannot go by the statistics of the number of people going online alone, as a reason to get a website up. There already are 988 million[2] websites online as of today, and your adding to it, is not even a drop in that ocean. In order to make a website, its purpose needs to be thought through. Ask yourself,
Is it required for spreading awareness about a particular condition?
Is it required to promote you as the Doctor?
Is it for simply communicating with your Patients?
Is it to sell services, products, and wellness programs?
Is it to test the waters for you to come out of the large corporate structure you are working at, and to set up your private clinic at some point?
The options above need not be mutually exclusive, but it needs to be thought through, as your website content, design and features it needs, will need to address the objectives you decide on from above. Having to think through puts the onus on figuring out the website design on you, rather than simply outsourcing it to a website designer. That might seem like a lot of work initially, but it is not. However, it might put a spanner in the works, and with your busy schedule, the website may get delayed till you have some answers. However, this is not a bad thing.
Not having a website is far better than having one and not knowing what to do with it. Till you do not have a website, you at least have it at the back of your mind that you need to do something about it. Once you get a website built, you will mark it off your to-do list and focus on the next item in the list, leaving behind a dead wake of lost opportunities.
Most Doctors end up working terribly hard in the prime years of their life, building a reputation for themselves. However, the parameters that define the reputation have changed, and is no longer simply word-of-mouth by patients. There are online directories, patient review websites, online appointment booking software, social media coverage and more. You need not be the in top echelons of the best in the field to gain media coverage. With smart, focused effort, you can build a digital reputation 10-15 years sooner than you would have, using traditional means. And once you do, you can transcend from you, the Individual Doctor, into the brand patients can associate with. Like Dr. Lal PathLabs is today, after 65 years in operation[3].
Before we talk about what a website should be, let's make you clearly understand what a website should not be. Do not go for the 3-5 pager automated, standard-looking, run-of-the-mill websites available free of cost from some companies. While it's quick and easy to set up and priced free to low, customizations are not possible. A website is a personalized reflection of what your Clinic stands for. Do not dilute that message. Moreover, the patients are savvy enough. If the first digital impression you give i.e., your website, looks run of the mill, can you really create the impression that you are not?
Let us focus on what a good website needs:
Website Designer
Do not try to build a website yourself, and neither should you go for one of those freebies, where the website can be generated in 5 minutes at no cost to you. The website is going to be your digital calling card and is a one-time investment with ongoing maintenance required to support changing trends in technology. You are a doctor, not a Developer, and the Developer usually gets paid far less than the Doctor. The opportunity cost for you to learn and make a website is too high and not doing it right will cost you your brand image.Do not hire your cousin's son who has completed his Diploma from NIIT or his BIT from IIT. Website Design is as much an art as science. You need "experienced" professionals who have been there and done that.

Do not hire an individual who has started his company in your neighbourhood and operates out of his house. It is made for interesting coffee table discussions to hear of garage startups going on to become billion-dollar stories, but 99% of the time you are talking about product-based companies when you are giving such examples. Here you are looking for a project-based company. These are as alike as chalk and cheese. Let me explain. Microsoft is a product-based company, its main product is Windows operating system. Apple is a product-based company, amongst its many best sellers is the iPhone. Google is a product-based company, its bestseller is the Google Search Engine. However, what do you think of when you think of TCS, Infosys, or Wipro? They are project-based companies, not associated with a product. So, you are looking for a reputable project-based company to build your website, and here size matters. Going with a garage-based startup is a non-starter, so avoid it. So, who should you hire? Hire a professional company who have been there long enough (my rule of thumb is 5 years, as most IT companies will tend to survive if they last 3 years or more), have a team of website designers (so that if one leaves there is someone else to take over), and have had prior experience building websites for Medical Clinics. You do not want the flair of e-commerce sites, with eye-catching discounts and promotions on your website. You want someone who understands the sensibilities of the medical profession and the nuances of what a Clinic needs to project.  Subtlety is the key here. Look for it in the portfolio of suitors who offer their services for building your website.
Logo
The website design company you have selected will usually have logo designers. If you are however not satisfied with what they come up with and want more variety to choose from, you can get custom ones made from graphicriver.net. Make sure you are comfortable with the colours used in your logo. These colours will become an integrated part of your website, letterheads, business cards, and social media persona and are very cumbersome to change later on. So, speak up now or forever hold your peace.
Headshots
Get a Professional Photographer to take a few pictures of yourself. The key is to get a smiling headshot with a professional background. This will be used in your virtual persona, and it needs to be as close as possible to the real one. Do not end up posing with a Duchenne smile. Smile genuinely into the lens.While at it, get pictures taken of your Clinic, including the waiting area, consultation room, examination room, lab, pharmacy dispensing unit, reception and any other area of significance. When we discuss our social media strategy, these pictures will be immensely useful, as they will help scores of prospects who may have never visited your Clinic in person yet, relate to it, virtually.
That's it for now. Part II will discuss the Technical Must-Haves for a Clinic's Website.
---
References:
[1] http://expandedramblings.com/index.php/by-the-numbers-a-gigantic-list-of-google-stats-and-facts/
[2] http://www.internetlivestats.com/total-number-of-websites/
[3] https://www.lalpathlabs.com/about-us.aspx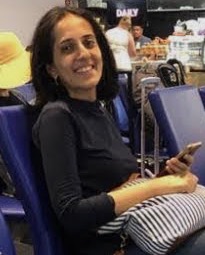 I love writing, especially about health tech :). Feel free to reach out to me with your comments and feedback at rachanas@emrmagazine.com