EMR and Digitization of Healthcare Systems
Electronic medical records (EMRs) are the digital representation of a patient's healthcare information.
With everyone and everything going digital these days, healthcare is by far, one of the most important segments where digitalisation is essential. From patient identification to setting up patient appointments, to having access to patient medical history, lab tests, diagnosis tests, medication prescribed, to physician notes and billing information- all available to a health practitioner/healthcare professionals just by one single click. This does not only seem fascinating but also unimaginably easy. Apart from the ease of use and easy access to patient data, using the right EMR solution is highly secure and free of human error.
This process of digitalisation within the healthcare segment (mainly hospitals), has been around for several years and has reached levels of excellence in many parts of the world. "The main aim behind the use of EMRs in healthcare institutions is to keep it error-free, efficient and cost-effective by re-organising and improving processes, input, output and quality services" (S.Bonomi et al, Pg 168). The process, however, is still evolving each and every day. Which now, is becoming popular in developing countries, smaller clinic chains and singular clinics.
EMRs- affordable or expensive?
While conversion from medical transcriptions to EMRs and having everything available so easily and digitally- not only sounds fancy and tempting but is it feasible too? Hospitals and larger healthcare institutions can afford the implementation of EMRs, as they are either funded by governments or private/financial institutions.
So, the real question is; Can smaller clinic chains and singular clinics afford such a transformation and its maintenance?
The answer is: Yes, not only is the use of EMRs affordable to singular clinics and smaller clinic chains but will also, ultimately account for the profitability of its user.
The following points elaborate on how implementation and use of an EMR can improve profitability:
Cost savings: Implementation of EMRs simply mean cutting down on a lot of unnecessary paperwork. Everything is available digitally, therefore there is an automatic reduction in the cost of office supplies/stationery such as printing paper, toners, printers etc. No additional staff is required for carrying out the paperwork-based tasks. Storing of medical data (patient files/documents) will no longer take up any physical space in storage facilities and the space can be used for other healthcare solutions/treatments.
Efficiency and accuracy: Everything is saved digitally, medical notes are saved by the physicians themselves, and all lab tests and diagnoses can be retrieved through patient profiles. The use of pre-filled templates for common patient complaints encourages both efficiency and accuracy. Prescriptions can be viewed directly by the pharmacy. Hence, there is barely any room for error. Mistakes such as prescriptions getting misplaced or mixed up with other patients become completely absent. Avoiding risks of wrong medication, treatments and lawsuits.
Time-saving: Appointments and queue management become systematic. The front desk to the physician himself can decide the duration of consultation and manage the number of patients in a day. Time is used effectively. Therefore, choosing between increasing, reducing and maintaining patient visits/revenue for a single day, week or month. Invariably, working towards higher profitability.
Reduction in Liability Premiums: Since, billing information such as consultation fees, medication, lab tests, billing history etc. are all available digitally, it is transparent and free of malpractices. Full insurance claims can be made. Many insurance companies around the world offer discounts to doctors and their clinics that adopt EMRs. All of which work towards overall profitability.
The last and most important factor that boosts profitability for small clinic chains and singular clinics, which also encourages affordable implementation and maintenance of EMRs is: 
Choosing the right EMR solution: The most suitable EMRs must have the following characteristics:

Cost-effective,
Secure,
Reliable,
Provide technical support whenever required,
The EMRs provider must train all medical staff with proficiency,
Preferably, a cloud-based solution and
Abides with data protection laws.
---
References: EMR News publications, Bloomberg, Profitable practise software advice, Research Gate, Exploring Services Science by Henriqueta Novoa and Monica Dragoicea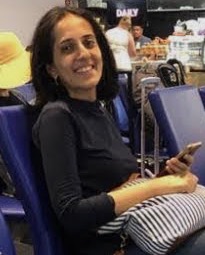 I love writing, especially about health tech :). Feel free to reach out to me with your comments and feedback at rachanas@emrmagazine.com