Practice Management systems come with a host of features and workflow enhancements. However, the true test of a great system is the Clinic's bottom line. Can your system increase new patient footfall, reduce no-shows, effectively manage your inventory, kick-start new revenue streams and give you higher profit for the existing operations?
I will explore with you the various components of a good Practice Management system which if implemented by your Clinic, will lead to an increased bottom line and higher profits.
1. Increase Profits
Increase revenues by reducing missed appointments. Our SMS reminders are linked to both Appointments and Recalls. Next time when you tell a patient to come back after 7 days. The patient will be sent an SMS reminder that an appointment is due. On the date the recall falls due, he will be reminded yet again in the morning. Just 2 extra patients turning up in an entire month makes your monthly cost of running a clinic management software free. More than that and you are now beginning to see revenues that previously were simply lost.
2. Start New Revenues Streams
Start a new revenue stream for your Clinic by offering Online PHR to your patients. Your Clinic's brand image will improve significantly by keeping up with technology. It will also unlock the potential of data locked in paper or in your older EMR systems.

3. Proactively reach out to Patients
Offer customized health and wellness programs for patients suffering from chronic problems. You can create such packages, run a report to identify the suitable patients and make them aware of the service, all in a couple of clicks. We offer consulting services to help set all of this up for you.
4. Save on Inventory
Eliminate Inventory wastage and pilferage. You will find that a good clinic management software will have its Inventory Management fully integrated with Billing, Pharmacy & EMR. Adjustments are done automatically. Every piece of every item in your inventory will now get accounted for. Expect at least a 10% increase in profits on account of Inventory Management alone.
---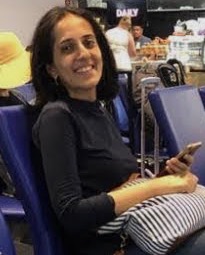 I love writing, especially about health tech :). Feel free to reach out to me with your comments and feedback at rachanas@emrmagazine.com