Here in this article, you will get to know about a feature that has the capability to revolutionize the way the healthcare industry works- Patient Portal. Willing to explore more about what this is? Well, here you go!
Patient Portal is a website on which your patients can log in to view their medical records as maintained by your Clinic. This website will be offered by the same company that sells you your Clinic Management. In it, you will find an option to share access to the medical record with the specific patient. Doing so usually ends up in the patient receiving a username and password over email. The patient logs in to the website and gets to see their medical record.
There are a few pre-requisites for Patient Portals to work:
a. You need to be maintaining all of your health records, not just prescriptions in an EMR.
b. The Clinic Management System needs to be Cloud-based. If you use a desktop-based system, the servers are local to your clinic. Since the servers are not accessible on the internet, the Patients cannot log on to it to access the Patient Portal.
c. Your Cloud-based Clinic Management System needs to have the Patient Portal feature built-in. Not all of them do, but the better ones will have this option.
Why should you get Patient Portals enabled for your Clinic:
Information is an enabler. Letting your Patients view their complete medical records can empower them to better follow care plans, be aware of the areas they need to focus on with regard to their health, and transition some of them from being passive to becoming involved in their healthcare. This can be extremely beneficial when dealing with chronic patients.
It also makes it easy for the Patients to generate their entire history with a click. Useful when travelling, during hospital admissions or at times of emergencies.
It can be a source of revenue for you. All of this information is already being recorded by you. You can for a small fee, provide access to the same. It yields no additional work at your end besides billing.
---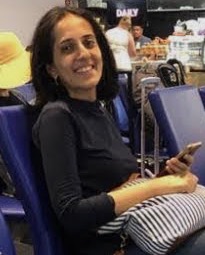 I love writing, especially about health tech :). Feel free to reach out to me with your comments and feedback at rachanas@emrmagazine.com