In the developed markets the usage of Patient Portal has gone beyond being vitamins to becoming painkillers. Rather than being used as an optional information display tool, it is now being used to cut waiting times and maximize the use of consulting hours for the Clinicians. Primary as well as Aesthetics and even Ancillary Clinics in US and UK regularly ask us to enable Patient Portal to send out digital Intake Forms to Patients. Let me explain the process in steps:
The patient schedules an appointment over a phone call.
The Clinic Management System sends out an email to the Patient confirming the appointment, along with a link to a form they need to fill out BEFORE they visit the clinic.
The patient clicks on the link and is asked for his Patient Portal username and password. After logging in, they are presented with an intake form, or a follow-up form, that has been designed by the Clinic and is specific to the reason for the Patient's appointment. The patient fills this out from the comfort of his home or from work.
If the appointment entails any kind of procedure, consent forms are also presented to the Patient. These too he can sign digitally, or print it out and sign physically.
As soon as the Patient completes the paperwork in the Patient Portal, the integrated nature of the system updates the Patient's appointment at the end of the Receptionist, showing that the paperwork is complete.
When the Patient visits the Clinic on the day of the appointment, any follow-up questions pertaining to the paperwork are answered, and within a few minutes of arrival, the patient is sent for a consultation with the Physician. It drastically cuts down the waiting time for the Patients and frees resources at the Clinic to actually focus on better care and experience rather than on mundane paperwork that can be now done offline using Patient Portals.
This is not at all, Patient Portals are also being used to request and reschedule appointments, do paid telemedicine consultations, send messages and ask for advice from their Physicians and more. With home healthcare devices getting better and better, as internet connectivity becomes reliable, I am of the firm belief that in Tier 1 cities Patient Portals will replace the waiting rooms as the primary source of consultations for a Clinic by 2030.
Ask your Clinic Management Vendor if they have one. If they do, get onto it. If they do not, find out why not. The airbags became a standard for even the smaller hatchbacks in India, so why would you still buy or stick to one which has not kept pace and now is so far behind.
---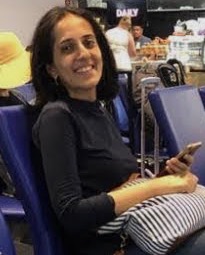 I love writing, especially about health tech :). Feel free to reach out to me with your comments and feedback at rachanas@emrmagazine.com