Can you think back to the days without a mobile phone? Seems like the dark ages!. That is how the world thinks of a business today which does not have an online presence or a website. There are 138 million searches every hour, using Google alone, can you afford to be not found?
However, you cannot go by the statistics of the number of people going online alone, as the reason to get a website up. There already are 988 million websites online as of today, yours adding to it, is not even a drop in that ocean. In order to make a website, its purpose needs to be thought through. Ask yourself:
a. Is it required for spreading awareness about a particular condition?
b. Is it required to promote you as the Physician?
c. Is it for simply communicating with your Patients?
d. Is it to sell services, products, and wellness programs?
e. Is it to test waters for you to come out of the large corporate structure you are working at, and to set up your private clinic at some point?
The options above need not be mutually exclusive, but it needs to be thought through, as your website content, design and the features it needs, will need to address the objectives you decide on from above. Having to think through puts the onus on figuring out the website design for you rather than simply outsourcing it to a website designer. That might seem like a lot of work initially, but it is not. However it might put a spanner in the works, and with your busy schedule, the website may get delayed till you have some answers. However, this is not a bad thing.
Not having a website is far better than having one and not knowing what to do with it. Till you do not have a website, you at least have it at the back of your mind that you need to do something about it. Once you get a website built, you will mark it off your to-do list and focus on the next item in the list, leaving behind a dead wake of lost opportunities.
Most Physicians end up working terribly hard in the prime years of their life, building a reputation for themselves. However, the parameters that define the reputation have changed, it is no longer simply word of mouth by patients. There are online directories, patient review websites, online appointment booking software, social media coverage and more. You need not be the in top echelons of the best in the field to gain media coverage. With smart, focused effort, you can build a digital reputation 10-15 years sooner than you would have, using the traditional means. And once you do, you can transcend from you, the Individual Physician, into the brand patients can associate with. Like Dr. Lal PathLabs is today, after 65 years in operation.
---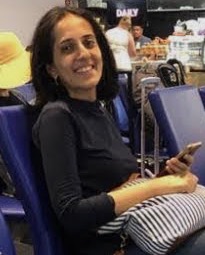 I love writing, especially about health tech :). Feel free to reach out to me with your comments and feedback at rachanas@emrmagazine.com