In 2007 Cyrus Massoumi was trying to sell an innovative service to Dentists in New York. He was trying to get them to sign up for a service that would allow patients to book appointments with the Dentist, through an online website. This website would be called ZocDoc.
Back then, Cyrus and his small team had a very difficult time convincing Doctors to sign up. He was told time and time again that people would not book appointments online, and this idea was very unlikely to succeed. Things were so bad that, when ZocDoc got launched, you would not even have to scroll the page to see their entire list of doctors who were willing to take online appointments.
Today a service like ZocDoc exists in almost every country in the world. Providing the ability to allow your patients to book online is a must-have for a clinic of any scale. The notable options in India are Practo, Lybrate and Ziffi (For Wellness).
However, there are a few things you need to be mindful of:
Build or Subscribe
You can enable the feature of online appointment booking on your website. Alternatively, you can ask your EMR Vendor to provide this feature for you and link it to your website on the front end and your clinic's scheduling page on the back end. Ideally, the latter is the easier option as you need not maintain or learn 2 different systems. This way your patients need to come to your website when they need to book an appointment with any of the Doctors at your clinic. Your website gets bookmarked on the browsers of the patients and gets on their phones, all of their own volition. It can pay rich dividends in the long term.Alternatively, you can list your availability on one of the Online Booking Sites. This leads to an instant return, as such sites are already popular with patients who come there looking for local neighbourhood Doctors. You are certain to get new patients wanting appointments after such a listing. However, your traffic remains dependent on the listing at that site. Should they adopt a policy where a Clinic can pay to push its listing up, due to no fault of yours, you will get pushed lower down the rank.

The best strategy is to have a listing on an external appointment booking site, as well as provide the same feature on your own website. This way you have instant signups from new patients from the external site today, and once the Patient comes into your Clinic and gets to know about your website, you can in the long-term hope to have them book through your site directly, removing dependency on any external website to drive your Patient Footfall.
Mobility
It is important to select an Online Booking Service, whether external or internal (your website), that is responsive or has a mobile app. What this means is that Patients using just a mobile phone should be easily able to book an appointment. Opening a Desktop or Laptop to just book an appointment is difficult and might scuttle the initiative.
Duplication
Online Appointment Booking Software has two parts, a front-end and a back-end. Front-end is what patients see when they look at your availability to make an appointment. The back-end is where you set your availability for the week, where you accept appointment requests and so on. You need to make sure you list yourself ideally on only 1 or max 2 online sites, not more. Only then will your available time slots be in sync across the various websites where your availability appears.
It is important to Google (once in a while) your own or your clinic's name. You may be surprised to find yourself listed on multiple websites, that are offering appointments with you. Do not ignore it. When a Patient makes the effort of searching for you specifically, online, and finding these websites, register themselves to get an appointment with who they think is you, and that appointment turns out to be a false one, it is your name that gets sullied. Get your name removed, if you believe it has been listed without your permission.
---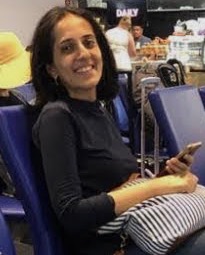 I love writing, especially about health tech :). Feel free to reach out to me with your comments and feedback at rachanas@emrmagazine.com