Emails are so every day, and mundane, that the only time we think of them as a marketing tool is when we get junk and spam emails. And that is the most ineffective form of marketing. However, it does not have to be this way. Emails if done right, can promote your clinic's brand very effectively.
Emails always reach the patient's inbox. They will always be opened and contents read, as emails from clinics contain information which is considered important by the patient i.e. appointment reminders, bills, receipts, e-prescriptions, etc. So use it to promote your Clinic's brand. Do it subtly, but effectively.
Let us go over the how:
The Right Email Provider
Do not use Yahoo, Gmail, Hotmail etc., kind of email accounts to send out professional emails to your patients. It creates the perception that your Clinic has not kept up with the times and loses credibility right away. You must ask your designer to subscribe to Email Hosting along with the Website Hosting Account. This allows for your emails to go out from your website domain.
Example: If your website was www.myclinic.com, your emails will go as drgupta@myclinic.com
Skip Disclaimers
Do not put legal disclaimers at the end of your emails, unless you have a lawyer who has drafted that for you. One too many times disclaimers are found in emails that will not stand up to legal scrutiny and having them around, only adds to a sense of distrust.
Remember to use the Signature
You must have an email signature at the end of each mail. Email Signatures should include your Full name, Specialty, Designation if relevant, Phone No. and link to the social media profiles. Here is a sample one:
Dr. Salman Abbas
Head, Gastroenterologist
www.clinicea.com
P: +91 33 2215 1150
Blog: https://emrmagazine.com
LINKEDIN: http://linkedin.com/company/clinicea
TWITTER http://twitter.com/clinicea
FACEBOOK http://www.facebook.com/clinicea
GOOGLE+ https://plus.google.com/+Clinicea/postsYou are welcome to use colours to highlight any section of the signature, to make it stand out. Use the colour from your logo if required.
---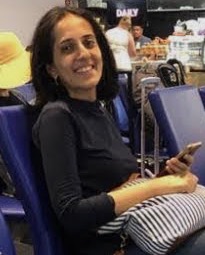 I love writing, especially about health tech :). Feel free to reach out to me with your comments and feedback at rachanas@emrmagazine.com