We will go over the 5 must-have pages your clinic's website cannot do without:
Homepage
On a piece of paper first identify the keywords that define your expertise, your Specialty, or your Clinic. Also, generate synonyms for the identified keywords. Now using this pool of words generate the content, introducing yourself to the world, on your homepage. These keywords hold much significance, as search engines will use them to figure out if your website should appear when the user is searching for related keywords or phrases. The more relevant your content is for the selected list of keywords, the better shot you have at appearing in the search results. The higher and more often you appear on the search results, the more visitors you will end up getting to your website.
Services
It is a good idea to list out the various services your Clinic offers. Also include preventive health programs, wellness programs, and packages, with a short description of each program and its benefits to the patient. If you have patient intake forms, share them here.
About Us
Include your team members. Give the bio, background, qualifications, and a short introduction at the least, of each Doctor in your Clinic. Include pictures of your Team Members – it makes a world of difference.
Contact Us
Give your Clinic address, operating hours, phone numbers, email, and common directions on how to reach your clinic (nearest bus stop, landmark, train/metro station), along with a google map. Also, you must have a Contact us Form. Not doing so, and just displaying an email leaves the onus for deciding the format of communication with the patient. A blank sheet of paper is far more difficult to fill in than filling in the blanks of an existing form. With a form ask for a Name, email, mobile and a box for inquiries. These inquiries from the website can then be targeted by a Medical CRM (Custom Relationship Management Software for medical clinics), to spread awareness about your wellness programs, weekend camps and more.
FAQ – Frequently Asked Questions
There are common queries you may often get asked at your front desk, or during consultation. There may be some preparation a patient needs to do before coming in for the first consultation. You may have a cancellation policy, or rather than giving a specific time you may have a first-come-first-serve policy. Whatever it is, you can save time for your staff and patients by putting them all under a FAQ Section.
Besides the above, you should also link your website to your social media pages and start a blog. More on that to follow in the articles to come.
---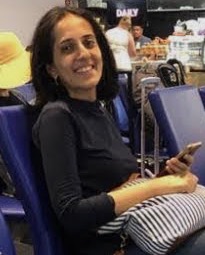 I love writing, especially about health tech :). Feel free to reach out to me with your comments and feedback at rachanas@emrmagazine.com