Doctors undertake the Hippocratic Oath, to help the patients to the best of their ability. While the basic needs of the Patients off the Doctor remains unchanged, the expectations of the patients from their Doctors have indeed changed significantly over the last decade.
Our world has been radically changed through technology – smartphones, tablets, and web-enabled devices have transformed our way of living and the way we communicate. The healthcare industry has not been left behind as the Internet has fundamentally redefined how patients connect with their physicians.
In the past, when patients relocated or travelled, or were admitted to a hospital, their medical records would usually get left behind. Many of them ended up filling out new forms about their past history, previous surgeries, or ongoing drugs. If they forgot some information or skipped it entirely because it seemed unimportant, half the battle in ascertaining the right diagnosis would get handicapped even before the treatment could begin. This has brought about the need to transform patients' records from paper and physical filing systems to computers, creating greater efficiency for both patients and their providers.
Once medical records are stored, accessed and updated digitally, using computers or other devices, they are called EMRs (Electronic Medical Records). EMRs are now used by doctors for diagnosis and treatment as they offer a seamless flow of information whenever and wherever it is needed. This service makes it easy for patients to pass along their electronic medical records rather than having to carry or forward physical files.
Here are a host of advantages patients stand to gain once you, their Doctor decides to start using an EMR:
Quick Access To Medical Records
Important information such as blood type, allergies, medical conditions, previous surgeries, ongoing drugs, and more can be accessed securely at the touch of a button.
Improving the accuracy of diagnoses and health outcomes
At the very least, an existing EMR can save a patient time at the clinic. At most, it can be invaluable if an emergency occurred and quick access to their records was required in order to make a life-saving decision.
Improving practice communication
Follow-ups sent automatically from the system to patients' phones improve communication, as well as health care convenience. In addition, patients can view their medical summary including trends, growth charts, past procedures and lab results.
Improves patient care coordination
Patients can present themselves for treatment anywhere in the world and let health professionals' collaborate with them on difficult cases, or in offering 2nd opinion.
Providing accurate and complete medical history
Patients no longer have to remember every detail of their medical history and retell it to every care provider they visit. In addition, parents do not have to remember the vaccinations their child has received. All this information is there in full and becomes especially important during diagnosis. Treatment options can be altered based on this information, which is far more complete than what may have been retold by the patient.
Despite all these benefits, health records still remain an area where many are still uncertain and vulnerable. Patients feel like passive participants when they visit their doctors as they are often unsure of the diagnosis given or never get to see their lab results.
In an era where the internet has given us greater control from planning holidays to managing personal finances, Doctors can empower patients to have the same level of access in order to manage their health records.
As with all things technology a host of challenges arise and in the case of electronic medical records issues of privacy and security remain on top of this list. EMRs place a high priority on patients' health records by using military-grade encryption on par with what you would find at major financial institutions. The risk of getting health records hacked from these systems is less likely than the alternative where physical files can be forgotten, lost, ruined in a fire or lack complete information as patients move from doctor to doctor.
Help the Patients help themselves. Empower them with the tools to access their health records, and adopt an EMR.
---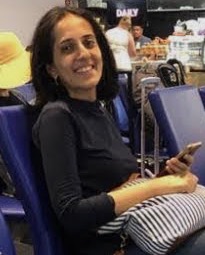 I love writing, especially about health tech :). Feel free to reach out to me with your comments and feedback at rachanas@emrmagazine.com