[Guest post by clinicea – cloud software for clinic management]
In the past, when you relocated, trying to get your health records to a new doctor was a near-impossible task. Many of us did not have the clarity or resources to accomplish this so we ended up filling out forms about our history, including previous surgeries, or drugs taken on a regular basis. If we forgot some information or didn't write it down because it seemed unimportant, the new doctor didn't have that piece of medical history to work with.
Since then our world has been radically transformed through technology – smartphones, tablets, and web-enabled devices have transformed our way of living and the way we communicate.
The healthcare industry has not been left behind as the Internet has fundamentally redefined how patients connect with their physicians. This has brought about the need to transform patients' records from paper and physical filing systems to computers creating greater efficiencies for both patients and their providers.
Once your medical records are stored, accessed and updated digitally, using computers or tablets or other devices, they are called EMRs (Electronic Medical Records). EMRs are now used by providers for diagnosis and treatment as they offer a seamless flow of information whenever and wherever it is needed.
Clinicea is a cloud-based medical record service for doctors, clinics and hospitals. Subscribing physicians makes it easy for patients to pass along their electronic medical records to new doctors rather than having physical files forwarded.  Here is a host of advantages Clinicea presents:
Important information such as blood type, prescribed drugs, medical conditions and other aspects of your medical history can be accessed easily. At the very least, an existing EMR can save time at the doctor's office. At most, quick access to your records can be lifesaving if an emergency occurs and answers to those questions are needed during the emergency decision-making process.
You can present yourself for treatment anywhere in the world and give health professionals permission to access your history at the touch of a button.
You no longer have to remember every detail of your medical history and retell it to every care provider you see. Parents don't have to remember the vaccinations their child has had, and doctors and nurses won't have to painstakingly go through paper records.
This service is particularly useful for those with asthma, diabetes and other chronic conditions as it provides you with personalised advice and prompts you when to request a prescription refill.
You can view scheduled medical appointments, general health summary and trends, growth charts, past procedures and lab results.
An empowered patient knows to weigh these benefits against the limitations of electronic medical records which include the number of mistakes that may be made and the issues of privacy and security.
We have built Clinicea to fully address this by using military-grade encryption on par with what you'd find at major financial institutions to keep patient information safe. The risk of patient health records being hacked from Clinicea or another electronic medical record (EMR) companies is likely less than the alternative where physical files can be forgotten, lost, ruined in a fire or lack complete information as patients move from doctor to doctor.
As we expand our features, Clinicea will eventually become your single health destination, enabling you to view your entire medical history, get instant advice from doctors, keep track of your wellness goals and monitor key health signs.
Call your doctor's office and ask them about getting access to your EMR or find a new doctor that uses Clinicea today.
---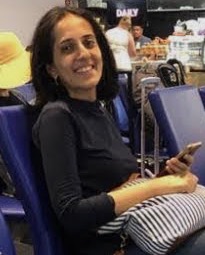 I love writing, especially about health tech :). Feel free to reach out to me with your comments and feedback at rachanas@emrmagazine.com