In Part II of How Goliath lost to David in the race for the best Clinic Management solution, you saw how clinic management solution providers in India compromised on their pricing to get hold of the market.
While those companies would eventually falter, and such plans would eventually reveal to the riders that your data can be used by us for resale, before the bell would ring, the collateral damage would be companies trying to offer a thorough EMR + PMS = the real Clinic Management Systems. They were hamstrung in cutting prices further, and became awfully expensive relatively, leading to poor sales, which led to zero incentive towards RnD and product development.
It became quite similar to the story of generics v. brands. The Indian market got characterized by generic products where price became the primary differentiating factor.
This went on for good 6-odd years till early 2011. But as the market matures, Clinics grow, and family-owned practices move up – to try to set up corporate brands, as needs were changing. Those who were looking to expand into Clinic Chains, did so by virtue of opening up satellite offices and franchises. Each case brought to the surface the need to manage operations while being unable to be physically present at each point of service. The need of the hour changed to standardization of medical care, centralization of inventory for pharmacies, consistent billing policies, sharing of patient health records across multiple clinics, and a pan-India rollout of promotions and wellness programs. For a market that had cultivated Appointment SMS Reminders as the primary definition of a comprehensive Clinic Management System, this now seemed like too giant a leap across the abyss. Growing Clinics were left with very limited options.
Those who could afford the cost and had the willingness to direct resources at a non-core area outside of their realm of expertise ended up setting up their in-house IT teams producing home-bred white elephants – software systems that they needed to sustain and live with for years to come. Such systems were usually below commercial grade products available in the market, had a single customer, the Clinic Chain itself and tended to progressively lose their competitiveness to nimble targeted solutions that needed to fight for their survival in the big bad world.
Those who could not afford to build in-house teams had no other choice but to piggyback on generic ERPs with custom-added forms (simple new web pages added on the large ERP software) that lack any medical intelligence, acting as a substitute for an EMR. A few swam against the tide and ended up setting up dedicated new IT companies to deal with the issue, at massive investments, which would produce not 1 single sell-able solution for the industry.
Let us, however, talk about the majority of Clinics that were yet to expand into Clinic Chains, but who wanted to and hoped to scale. They could not hope to grow by sending out SMS Reminders, or by giving out printed prescriptions.
The low-hanging fruits have been plucked, it was time for the climax.
---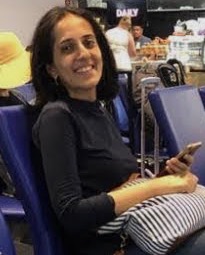 I love writing, especially about health tech :). Feel free to reach out to me with your comments and feedback at rachanas@emrmagazine.com