What is an Appointment Resource? A Resource with respect to a clinic can be classified as an asset that can be drawn/utilized by the clinic in order to function effectively. In a dermatology clinic, a resource can be the clinic staff, the different rooms available at your disposal like consultation rooms, procedure rooms, etc., or even the equipment itself. All this can be termed as a resource. Now, every clinic would like to utilize its resources in the best possible way, without any resource being under or over-utilized.  A clinic will not able to function at its optimum if any such resource is mismanaged.  Let us now see some common issues faced by clinics and what would be an ideal solution to them.
1. As we have seen, today's clinics do not leave any aspect of a patient's lifecycle to chance. Right from the moment a patient checks in to the clinic, till the time they have checked out, is monitored with an eagle's eye view. This is done just to ensure that the patient walking out of the clinic is a happy patient and at the core of this is Practice management software. But without a proper system in place, the outcome would be much different. Most practice management software does not allow you to utilize your clinic's resources effectively. This is because they only allow you to book an appointment for the doctor, technician, therapist, etc. What you see in common here, is that these resources are all part of your clinic staff. So what happens to the other resources in your clinic like the various rooms you may have? Since there is no provision for this in the system, it often leads to confusion and errors, since it is easy to double book a room as you are keeping a track of this manually. Just imagine a case, where a room has been booked by three different staff members at the same time. This leads to complete mismanagement of the available resources ultimately resulting in a dissatisfied patient.
A good practice management software should allow you the flexibility of booking an appointment not only with the staff members but also with the available rooms. This way at any point in time, when you look at the calendar you are aware of which rooms are occupied by which staff member and at what time. Thus you are able to manage all your resources effectively.
2. In most cosmetology clinics today, an appointment is a 2-step booking process. You either book an appointment with the staff or the resource. Either way, once the patient checks in to the clinic, you assign the room in case of the former, or assign the staff, in case of the latter. Most systems are not flexible enough to allow you to do this at the time of booking an appointment. Hence, without the ability to assign staff or a room for the patient well in advance, you always run the risk of keeping the patient waiting for a long time. Hence you run the risk of losing this patient just because the clinic could not adhere to the time of the appointment.
An ideal practice management system should allow you to achieve this at the time of booking the appointment itself. This way the clinic is ready to receive their appointment, as you know who the staff is and also which room they would be using and for how long. Hence every appointment is managed very efficiently and all this is just because you were able to utilize your resources effectively.
3. Now it may so happen in a very upscale high rental market, in order to complete an appointment, besides booking a room, you may also additionally need to book portable equipment. This means that you are using 3 resources for a single appointment. There are not many systems available that offer the feature of using a single resource at the time of booking an appointment and here we need to use multiple resources. Hence, a clinic that has to do this manually will have many problems and challenges to overcome. Taking into account the competition and the area where the clinic is set up, the clinic is already under pressure to perform well and generate a profit. And it would be great if they can focus their time and energy in the right place instead of wasting time managing their resources. This is also something that a good practice management software should be able to handle on its own. Otherwise, what is the use of one where you still have to have a check manually so that your clinic can function properly?
---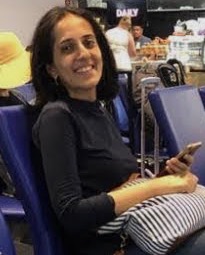 I love writing, especially about health tech :). Feel free to reach out to me with your comments and feedback at rachanas@emrmagazine.com