Automated appointment reminders are emails or SMS or phone calls sent beforehand to remind the Patient of an upcoming appointment. By sending automated appointment reminders for a patient's upcoming appointments, you are helping to ensure your patient's health stays at the top of their mind. But there are also other important aspects that these reminders take care of, like reducing No Shows and also improving Patient Satisfaction. No one may ever tell you this directly, but at times your patients' day is scheduled down to the minute such that they cannot even answer their phone even if you were to call them to remind them of their appointment. Hence sending a friendly reminder via SMS will be much appreciated by the patient who has had no time to stop and answer their phone call. This not only gets the job done of reminding your patient but can save you and your staff valuable time which can be used to better manage the patients' waiting in the Clinic.
By now you have understood the importance of automated reminders, but how many reminders should you send to a patient? How do we calculate how many have become too many? According to a recently published article by the "The American Journal Of Managed Care" (you can find the link here: https://tinyurl.com/szgdush), Two automated reminders were more effective than 1 in reducing missed appointments and did not reduce visit satisfaction. 
Now that I have shown you how many are not too many, let us also understand at what time these reminders should be sent out.
The 1st Reminder
In an ideal situation, the first reminder should be sent out either 3 or 2 days before the appointment and at the exact time, the appointment is scheduled. Sending this first reminder a few days in advance gives the patient enough time to reschedule the appointment in case of any unforeseen situation which would have led to the patient missing the scheduled appointment on the day. Also, we as human beings are creatures of habit. For every appointment that a patient has, if an appointment reminder is sent at the exact time of the appointment, then it develops a habit where it becomes difficult to forget about it.
The 2nd Reminder
Similarly, the second reminder can be sent a day before the appointment. This not only reminds the patient but also allows them to plan out the next day accordingly or reschedule if necessary.
3rd & the most Important Reminder
Send a reminder on the day of the appointment. Ideally in the first working hour of the day i.e. 10 am.
"Hi Bob, You have a 2 pm with Dr. Wilson today at Wellness Clinic. In case you can't make it, simply reschedule by calling us at "+1 345 80123"
In case it's been a hectic start to the day for the patient, this timely reminder, will ensure slip-ups don't happen. And in case due to an unexpected turn of events, a patient cannot make it, they at least get a chance to reschedule their appointment with you upon seeing the SMS.
An intelligent practice management system will have this entire workflow fully automated.
Try this and you will for sure see a drop in no-shows. 
---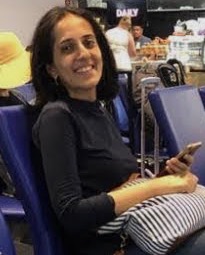 I love writing, especially about health tech :). Feel free to reach out to me with your comments and feedback at rachanas@emrmagazine.com